Here you find the portraits of our trainers.
Our scientific advisory board member is Prof. Dr. Harald Geißler, of the Helmut-Schmidt-University Hamburg and Research Institution for Coaching-Expertise.
Harald Korsten
Economic sociologist and organisational psychologist M.A., Controller CA, Psychotherapist GTP, Managementtrainer and Coach FCG
Specialist for innovation competence / change management, leadership behaviour, resilience and executive coaching.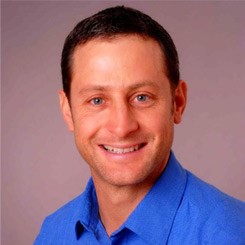 Ingo Stritter
Hotel specialist, Wildlife Welfare Consultant (Africa), Project Manager
Specialist for innovative project planning, sustainable practice/concepts (social, environmental, product alignment), multi-cultural interaction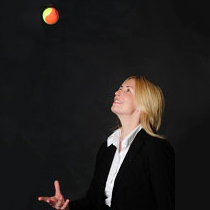 Dorothea Schmedicke
Trainer and moderator IHK (i.A. DB AG)
Specialist for motivation, team building, customer loyalty, market presence and new customer acquisition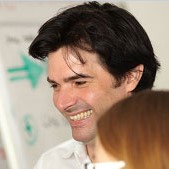 Boris Kandels
Dipl.-Kaufmann, innovation trainer motiv
Focus areas: Moderator for innovation processes, process optimisation, Kaizen, PDCA creativity techniques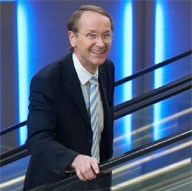 Markus Braunewell
Partner in the motiv network Prof. Dr. jur., lawyer, banker, yoga teacher, innovation trainer motiv
Specialist in intellectual property, product development, strategy consulting, dispute resolution, recruiting and innovation processes.
www.braunewell.de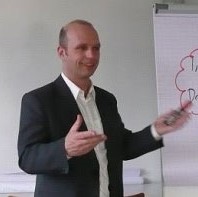 Karsten Palme
Economic geographer M.A., innovation trainer motiv Managing Director of COMPASS GmbH, Cologne
Specialist for business moderation, large group moderation including open-space workshops and World-Café, process support for organisational development and moderator training
Nicole Schonlau
Language trainer, movement pedagogue, coach ICF, transfer coach FCG, innovation trainer motiv Managing director of the school for languages école nicole, Essen
6-language specialist for business coaching, intercultural training and team development.
Martin Lerchner
MBA in General Management
Specialist for interim and project management in strategy projects (strategy development and implementation), corporate change projects and organisational growth projects
Christophe Chapuis
Dipl.-Hotelfachwirt (CH), Managementtrainer MIT (CH), Coach MC (F) Responsable de la Formation, Beau-Rivage Palace, Lausanne
Specialist in change management, conflict resolution, stress management and management by objectives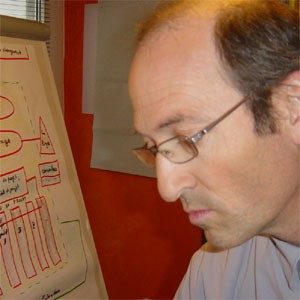 Jean-Claude Courto
Partner in the motiv network Ökonom liz.rer.pol. (CH), organisational developer BSO (CH), innovation trainer motiv
Specialist in coaching, flow team design, change management and organisational development programmes
www.motiv-ch.ch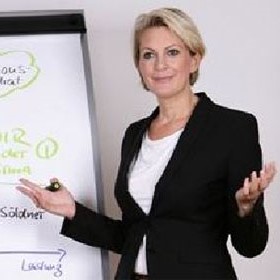 Martina Held
Industriekauffrau, communication specialist, advertising specialist, business coach dvct, innovation trainer motiv, therapeutic yoga teacher, virtual transfer coach FCG Managing Director of ON.Development Group, Cologne
Specialist for business coaching, leadership competence and process optimisation

Gabriele Krumbe
Dipl.-Sozialpädagogin, communication organiser SIEMENS, innovation trainer motiv
Specialist for team development, project management including IT and method consulting
Philipp Obermaier
Dipl.-Betriebswirt, business mediator and coach dvct
Specialist for operations management, mediation and conflict management

Guido Malzkorn
Dr.rer.oec., MBA, Dipl. Betriebs- und Führungspädagoge Managing Director IM CORE, Cologne
Specialist for interim management (HR and management for SME), consulting incl. coaching and personal development, recruiting incl. executive search, file search, advertisement search, onboarding
Peter Jones
Prince II Project Manager ITIL (UK), Process Management Developer PMI (UK) Transport Operations Management Certificate of Professional Competence (UK), innovation trainer motiv, Managing Director Change Evolution Ltd
Specialist for change management and for strategic programmes, project development and strategic controlling systems for international SMEs
Silvia Doberenz
Dipl.-Sozialpädagogin, cabaret artist, innovation trainer motiv
Specialist for communication, creativity techniques, presence and quick-wittedness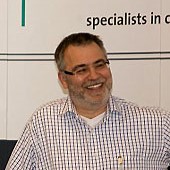 Timothy Phillips
MSc in Information and Library Studies (UK), innovation trainer motiv, managing director for SKYLIGHT GmbH, Cologne
Specialist for train-the-trainer, workshops / world café method, top management consulting, business english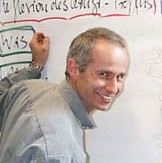 Adrian Etter
Developmental biologist Dr. rer. nat., innovation trainer motiv, coach and supervisor BSO (CH), technical author
Specialist for development training, leadership behaviour and innovation processes